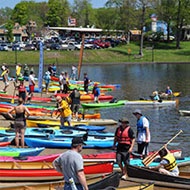 Get Some New Gear
Adirondack Paddlefest, the largest on-water canoe, kayak, and SUP sale in America, is May 15 - 17 in Old Forge! Test out hundreds of different models with more than 1,000 on sale. Presented by Mountainman Outdoor Supply Company.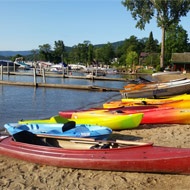 Explore Lake George
If you love getting out on the water, the Trout House Village Resort is the perfect place for you to stay! They have complimentary canoes, kayaks, rowboats, and paddle boats for you to use to your heart's content.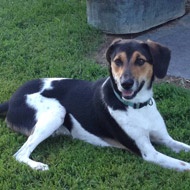 ADK Dog of the Day
Meet Remus - he loves hiking, camping, and ice fishing in the winter. Want your dog to be the featured Adirondack Dog of the Day? Submit a picture and quick introduction about your pup on our Facebook page!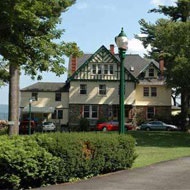 Stay and Save
Looking for a fun getaway that keeps money in your pocket? Book any 3 nights mid-week at the Depe Dene Resort and only pay for 2!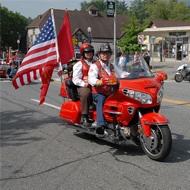 The Bikers are Coming
There's less than a month until thousands of motorcycles roll into the region for the annual Americade Rally! Have you registered for any events yet?